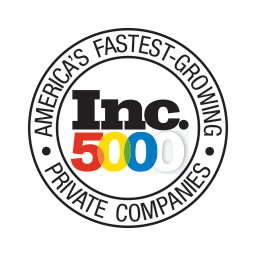 BURBANK, CA, August 25, 2013 /24-7 Press Release — CNS, Inc., an information technology services firm, has been ranked #2286 on the 2013 Inc. 5000 list. It is CNS' first appearance on the list, which measures the fastest-growing private companies in America. As an Inc. 5000 honoree, CNS joins such notable technology and IT companies as Intuit, Microsoft, Pandora and Oracle.
For 32 years, Inc. magazine has ranked the fastest-growing private companies in America on its comprehensive list. The median company on the list has increased sales more than 140 percent since the start of 2010, while the average honoree grew a mind-boggling 468 percent. Those are results most companies could only dream of in the struggling economy of the past three years.
CNS achieved 160% growth over the period.
"We achieved our outstanding growth by identifying what our customers needed and then filling that need," said Thomas Stravino, founder and president of CNS, Inc. "Our customers prize us for our stability and integrity in a business where many providers are gone before the next upgrade cycle. We're the team you can rely on because we're in IT for the long run."
CNS is an IT services company that pleases large and small businesses across the country by keeping their systems running smoothly. The company handles everything from network and software upgrades to on-site engineers and project managers.
CNS has more than 150 customers among the Fortune 500. Its clients include Bank of America, The Walt Disney Company, Mattel, Universal Studios, Mercury Insurance, Marriott Corporation, Xerox Business Services, Penske Automotive and the Boeing Company. For more information visit www.cnsservice.com.
Press Contact:
Thomas Stravino
CNS
818-563-5044
tstravino@cnsservice.com