Welcome to CNS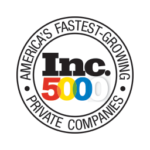 CNS, recognized in 2013, 2014 and 2016 as being one of the fastest growing companies in the United States by Inc Magazine, is both an information technology services and wireless cellular services provider. Here at CNS we take pride in employing technicians, engineers, and management personnel with the expertise needed to deliver a strategic advantage to our clients navigating today's challenging business environment.
We understand the pressure both IT and cellular services can place on an organization so we've tailored programs customized to fit our clients both large and small. Our objective is to take the pressure off management and staff so that they can focus on core competencies within their infrastructures.
From service calls, maintenance, installation, antenna, to project management, whether it be repairing laptops, desktops, printers, installing a VoIP system or CAT6 installation, CNS will provide a comprehensive system analysis with strong network integration and back-haul support. CNS is your one-stop source for IT and field service project deployments.